If you like a garden with quirky features, then this one is for you.
Inspired by his travels abroad and especially Rome, Ivor Pond has designed his garden around a theme, concentrating on artifacts collected from his travels and using plants as a foil to these rather then the plants being the stars.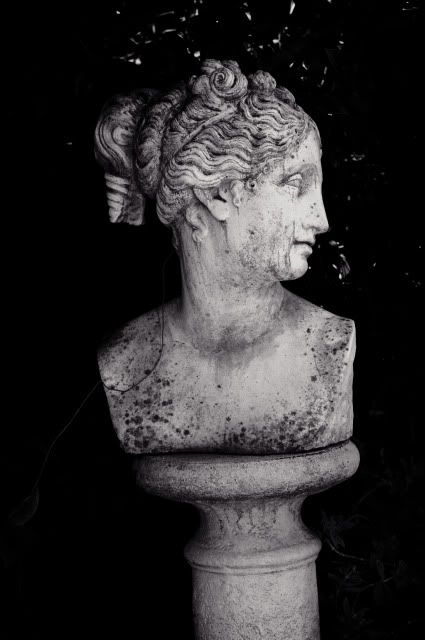 The garden is 100ft x 30ft with narrow walkways either side of the garden and a water feature in the middle containing a stone crocodile and other kitch items.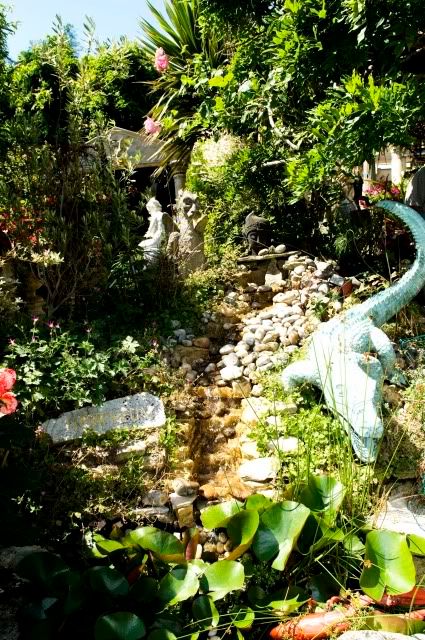 At the top of the garden is a Roman Temple with a mural painted on the wall, inspired by the view from a resturant Ivor had visited on a trip to Naples.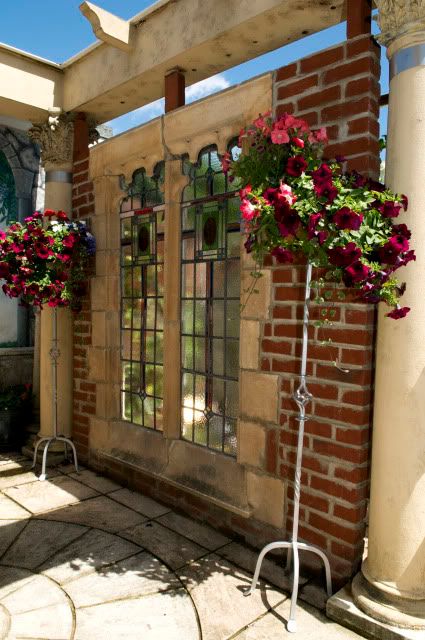 Although one wouldn't normally see an English church window, on a Roman Temple, this window which was salvaged from a methodist church nearby, fits in very nicely and looks quite at home.


Taking pride of the place at the front of the garden are two large statues which Ivor collected on his travels. Firstly a terracota warrior from Xiam in China and a marble statue from Ankorwat in Cambodia called Soray.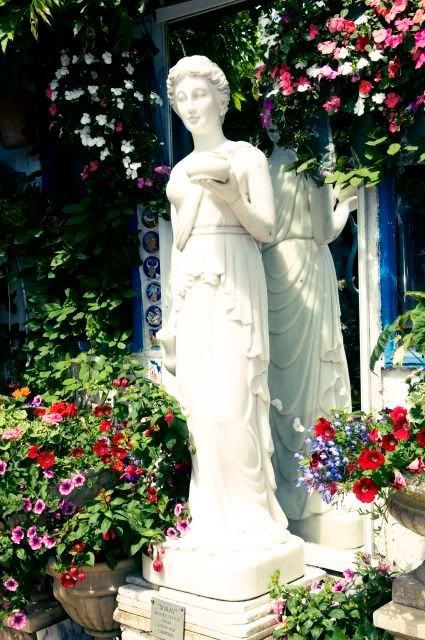 There were a couple of images which were made magical by the dappled sunlight through the foilage, and that was a head of Buddah and a pink Hydranga.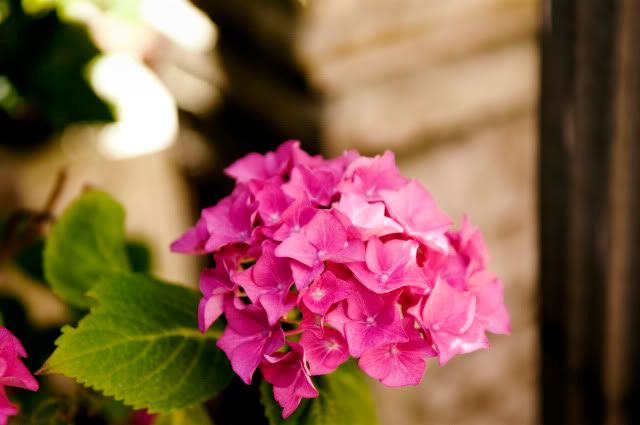 I liked this garden, not for its artifacts, or its quirkiness but for its owner Ivor. I don't think I have ever seen anyone take so much pleasure in telling people about their garden. It's so personal to him, with the memories it evokes for him, that none of its visitors can ever see the beauty that he sees in his garden.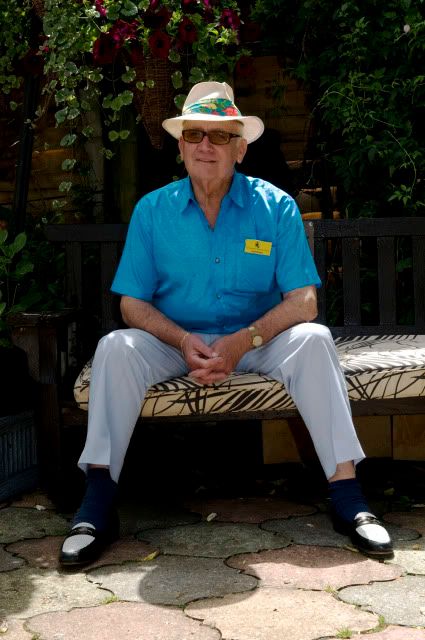 Ivor Pond